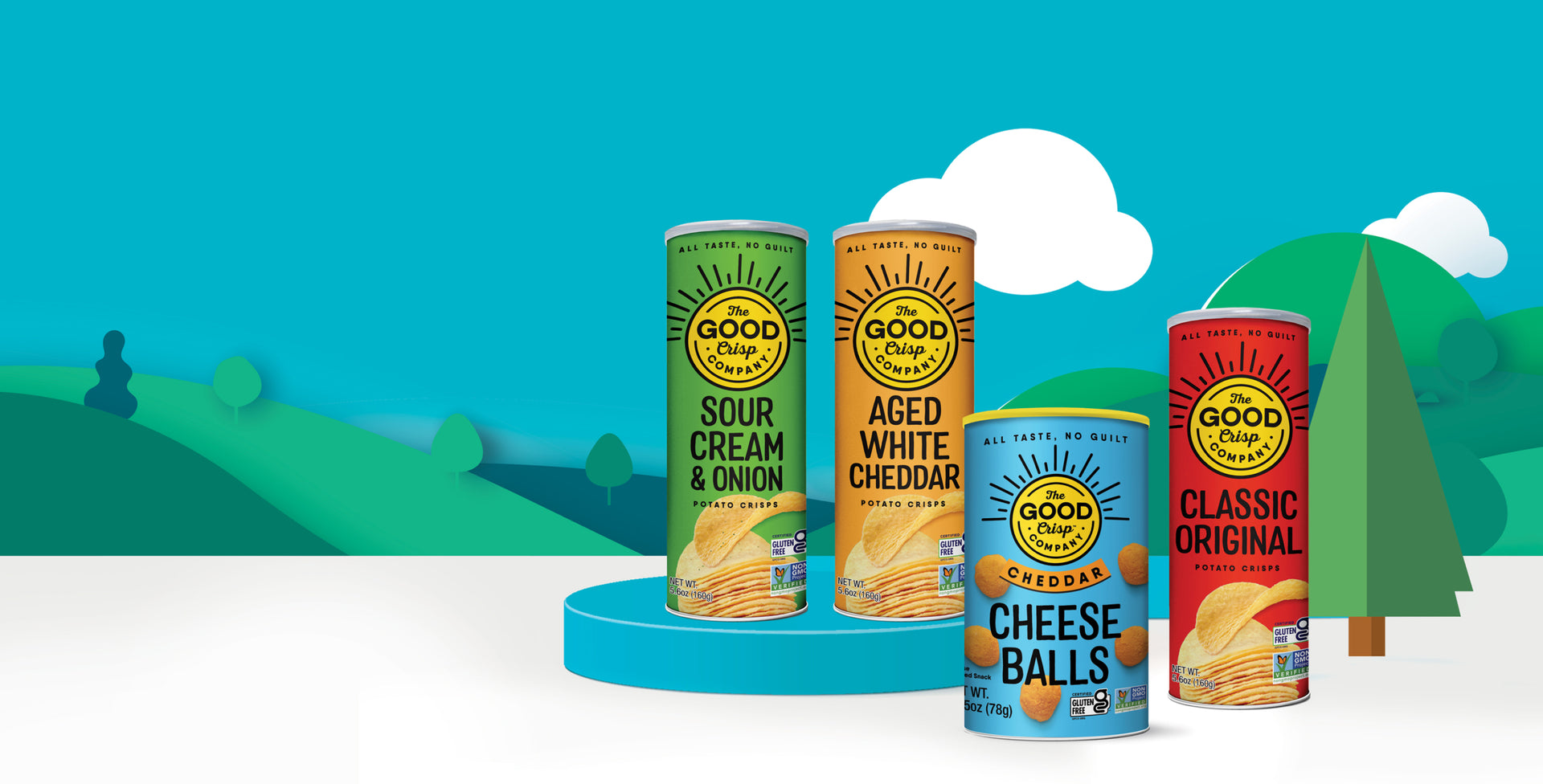 All taste. No guilt
Hello snack family, we present to you our canister snacks! Loaded with flavor, and made without the top allergens so we can all enjoy eating together.
Shop Now

Our family of products
The Cheesy Snack we all remember, but this time without the junk!
The classic Canister Chip except nothing artificial here!
Your two favorite Canister Chips, but mini size!
Our story
G'day Matt here. Back in Australia, I created my favorite canister snacks without the top allergens and artificial ingredients so I could enjoy them with my 3 daughters. Turns out we weren't the only wanting healthier snacks that also tasted good, so I made it my official job to share these products with as many families as I could. I bring to you, The Good Crisp Company.
Shop Now
Folks love us!
"These crisps were delicious. My kids love the taste and I love the fact that they were eating a healthy snack. We'll definitely be buying them again."

Nicholas A
"These were great with lots of flavor. I had BBQ and cannot wait to try the other flavors. They tasted fresh and crisp. I love the fact they are gluten-free and GMO-free."

Patricia S
"These snacks have saved car rides. Pop open some chips or cheese balls, and I have a solid 15 minutes to get from pick up to home. It's a life saver!"

Jillian
"When I found out I couldn't have gluten, I thought my snacking days were over.. well, Good Crisp to the rescue!"

Peggy
"CHEESE BALLS? All I have to say is yes. And then yes again."

Ryan
"For someone who loves chips, I can confirm these are the best. The Canister also makes it super fun!"

Laura
What's important to us
Gluten Free
Let's face it. Snacks should be made with only the simplest ingredients, and in our mind Gluten doesn't have a place in our products! We are proud to be certified Gluten Free by the GFCO Org.
Give back
The Leukemia & Lymphoma Society® (LLS) is a global leader in the fight against cancer and holds a special place in our company's heart. Matt's youngest daughter, Trixie, was diagnosed with Leukemia upon birth. With good fortune, Trixie is cancer free! We donate 5% of our online sales to help support the LLS and the fight against cancer!
Non GMO
The Non-GMO Project has been a long time partner of ours, and we are proud to continue working with them to ensure our products contain only the best ingredients.
Chip chip hooray!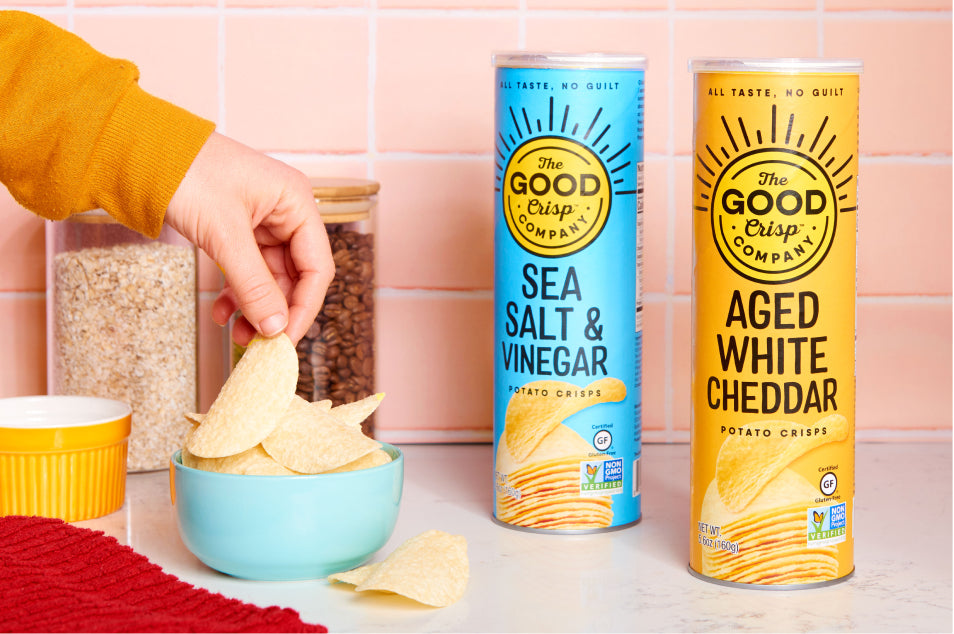 Snack happy! The Good Crisp Company makes 5 flavors of Stacked Chips and 2 flavors of Cheese Balls that are great from start to finish. Made with clean and simple ingredients, our products are made to perfection, taste great, and make you feel good. Did I mention they are a family favorite!?
Learn More
Cooking with good recipes
We simply love good food, and we don't stop at snack time; we love all the eating occasions. Check out some of our top go to recipes!
Let's get cookin!